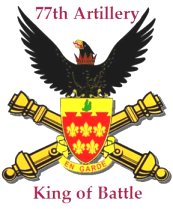 Falcon Logo used Courtesy of Jim Bowers, 77th FA Assn.
---
Hope all have a Happy NEW YEAR!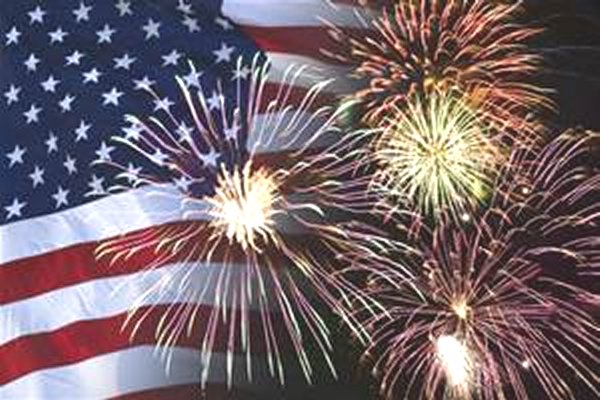 ---
!!!**IF you are NOT IN Internet Explorer, the music will probably not play in the back ground. You can CLICK HERE To load the music on a separate page or tab. Thepage will be "runthrujunglcreedence Clearwater Revival"
---
RIP - 51 YEARS ago - Norman Robert Goble, B Btry/2/77FA, From Midland Park, NJ KIA @ Soui Tre, RVN-RIP Norman!!!
RIP Also - 51 YEARS ago - Robert Andrew Van Patten, B Btry/2/77FA, From San Carlos, CA. KIA,RVN-RIP Robert!!!
RIP - 51 YEARS ago - Jerald Frederick Delooze, B Btry/2/77FA, From Phelps, NY KIA,RVN-RIP Jerald!!!
RIP - 51 YEARS Ago - Thomas Berry Corbin, C Btry/2/77FA, From Cross City, Fla. KIA, RVN-RIP, Berry!!!
RIP - 51 YEARS Ago - Richard Thomas Jackson,HHB 2/77FA, From Green Bay,WI. KIA, RVN-RIP, Richard!!!
---
Anniversary 51 years ago, NEW YEARS EVE 1967 - NEW YEAR'S DAY 1968 - THE BATTLE OF FSB BURT -3D BDE, 25TH INFANTRY DIVISION FOB - OPERATION YELLOWSTONE BEGAN. WE SUFFERED 23 KIA, AND 153 WIA, by count, Jan.1, 1968 when it was over.
From my personal perspective, getting through that, was a MAJOR Reason to at least have a HAPPY START to all the new years after, and a big part of that are the People who made it happen for all of us who won the day. Thanks to you all! and I hope you all Have a Great New Year!
The Air Force who flew FAC For us

The Air Force who flew TAC

The 187th AHC, and stingers who flew Resupply, Gunship support, and Medevac

All the nearby FA Units who fired support for us during the battle

And the "Tomahawks" and "Manchus" infantry for relief

And Some of our Heros, who at the very least inspired us

Wayne "Crash" Coe, & "Doc" Warden, A flight surgeon, who did on site "Triage" for our troops being medevac'd. 187th AHC, ALL NIGHT Resuppply, GunPower and Medevac

The "Stinger" crews who Covered Him and his crew in and out of the LZ. One Crew of which Gave the Ultimate Support- RIP

All the OP, and Ambush Patrol troops from the 3&2/22 Infantry, And their Perimeter Security Troops who Fought hard all night, and took the heaviest hit on the WIA and KIA Casualties

Among the Infantry, were hundreds of Heros, some of whom I came to know later, Among them, Just to name a few, Chuck Boyle, Awb Norris, RIP, Lynn Dalpez, Nick Dragon, Bill Schwindt, and actually, it would be impossible to name all of them.

The Crews of the 40MM "Dusters", Who lost one and still fought hard. - RIP. Same for the "QUAD 5OS crews.

Then, all of the Gun Crews of the FA, 3/13 FA, A Btry I think, And of course, all the Gun Crews of 2/77FA, and All the Reaction Force, Cooks, mechanics, etc. who wsre called to augment the perimeter defense, and help get the wounded to the LZ for medevac, just some of which I know, Dusty Lowe, Red Bryant, and of course, I didn't know Berry Corbin, but sure wish I did -RIP, Berry. Also, George Calvert, Iggy Castaldo, Arthur Fontanelli, Richard T. Jackson, Christopher Gaynor, Fred DeLong, And many others. Forgive me, please those of you whose names I can't remember off the top. I am startin to get Burnt Out

Bottom Line, accordin to the Tropic Lightning Year Book, one of the Best Set traps of '67, and including the number of enemy we caught in it, WE DONE GOOD!! God Bless All of you1
2>
---
Be sure to visit our GUEST BOOK2> You might see an old buddy
---
---
WELCOME!!!
This is the Remodeled Internet Home of the VIETNAM VETERANS of the 2nd Battalion, 77th Field Artillery Regiment, U.S. Army. We also have limited info From the 6th Bn. We have Stories, Historical information, including Photographs, and videos, slide shows, etc. and A.A.Rs, etc. And of Course, we also have our honored dead.


---

---

During the Vietnam war, The 77th FA, and all our Battalions,Except the 5th - Fired support for most of the U.S' PREMIERE COMBAT MANEUVER Units. And some of the host nation, too. (Proximity to the Cambodian, and Laotian Borders)

---

'We sleep safely in our beds because rough men stand ready in the night to visit violence on those who would harm us.' George Orwell
we were among those men!

---

Hit the 22nd Infantry button on the left to see in moreDepth what we supported when we fired for our Infantry. Ret. Maj. Chuck Boyle has a second, expanded edition of his book"Absolution" Out. In depth and detailed

---

Okay, Here are the 77FA Regimental Colors being uncased, as our unit was re-activated. That was in 2005

---

Above Photo: Courtesy of Bob "Doc" Bosma's site. It's the new 2/77th Field Artillery's main piece.

---

2/77FA Weather Station

Of course,weather is very important to Artillery

Vietnam Iraq Afghanistan

---

DISCLAIMER/WARNING

---

|
ENTER AFTER READING DISCLAIMER|

---

'We sleep safely in our beds because rough men stand ready in the night to visit violence on those who would harm us.' George Orwell
we were among those men!