---
---
---
And --- Thank you for your service
---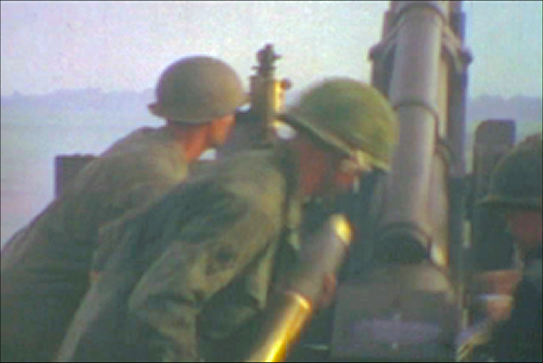 "Rock 'N Roll With C-Battery, 2/77FA, (Pre - Post Battle for FSB BURT, Late Dec. '67 - Late Jan '68) There is also some footage of DT Base Camp. Don't know if it is Before or after the Battle. Thanks Much to Ignatious "Iggy" Castaldo for this Contribution!
The First one, listed below is a smaller, shorter version. Actually, it is one of 2 Smaller, shorter versions. It should open with REAL PLAYER, or Windows Media Viewer. But I had some trouble with my Real player. Windows Media player worked fine. GO FULL SCREEN, AS IT ZOOMS IN CLOSE, AND YOU ARE THERE There will also be some great stills showing up on "Iggy's Album" later on.
---
There are 3 Versions of the video. URL's listed Below:
Smallest one first. For People with SMOKIN FAST INTERNET, The Biggie, last
FIRST - Highlight and copy the url of the version you want to watch
(You can right click and then click copy link)
NEXT - open your windows media viewer
NEXT - Click on file, scroll down to open url, and click that.
NOW - paste in the url of the file, copied from this page, and click Okay.
THIS may be different on your Windows Media Viewer - But mine went to
Library automatically, and I had to click Now Playing on the top window bar to see
the clip when it started playing
---
NO offense intended to all you 'PUTER GEEKS Out there! It's just that some of our veterans are not that heavy into computers yet, and can use a little help on how to get that thing fired up. Plus, the process was a little weird even for me. At first, the darn links pulled up my animation editor, no good for viewing. It MAY work now, to just click the link to the one you want to watch, 'cuz I just noticed that the icons have changed to WMV icons. Maybe worth a shot.
---
Robert, A.K.A "Doc" Bosma formed the 77th FA Regiment Association. That was 10 YEARS BEFORE I started the INFORMAL 2/77FA (VN) ASSN. (Which was essentially just a web-site) And so it continued,,,,till "Doc's" health started to suffer, to the point where he felt FOR THE GOOD OF THE ASSOCIATION he needed to ask for help.Nothin wrong there. Knowing how we COMBAT TROOPERS Cannonize our Beloved Medics --- By ALL, (Officers get wounded, too) --- in the Greatest brotherly Love and utmost RESPECT for Doc and all the hard work he had done, some 77FA veterans "Stepped up" to answer his call. Roughly in June, 2010, they began an 'outreach' to "Sgt.Mikie" (That's Me) - TO temporarily share our web space with them to communicate, to the remaining members, the reformation of the 77th FIELD ARTILLERY ASSOCIATION, and the upcoming reunion information, itinerary, etc. which I was glad to do, still am.