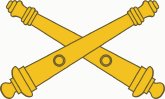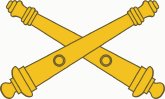 ---







---
NO PICTURE AVAILABLE CURRENTLY

CPT. Tom Fisher's Story.


( But kiddies, the GOOD news is...he has promised us a more complete, even MORE exciting version upcoming.

WARNING--THERE IS TRUTH IN THIS STORY, TRUTH THAT MAY BE...ALMOST UNPALATABLE TO SOME OF OUR VETERANS, BUT IF WE ARE PISSED AT THE MEDIA FOR NOT TELLING THE TRUTH ABOUT US, THEN WE NEED TO TELL IT OURSELVES, IF WE ARE REAL ABOUT WANTING THE TRUTH, THE WHOLE TRUTH, AND NOTHING BUT THE TRUTH TO BE TOLD!

I managed to wrangle an appointment to FA OCS at Ft Sill, and found myself assigned to RVN immediately. They didn't seem to care that I had volunteered for Antarctic duty- no sense of humor, I guess. I thought OCS was stressful, until I got to Nam. I missed Tet 68, and Tet 69 was a dud.
(editor's note: It would not have been that way if you had been @ DT Base for Tet.)
I arrived in Jan 69, went to 2/77 and found myself at French Fort with A/4/9 Inf as the resident FO. They had a little action, but not much worth talking about. This was all right near the Angel's Wing and Cambodia border in Tay Ninh province. The company was airlifted to the top of Nui Ba Den and ran a two-day sweep down to the bottom. That was a rough operation; no fighting, just jungle and boulders at a 45 degree angle. We spent two tours at Mole City - FSB Sedgewick - and some time at other places whose names have long ago evaporated from my now-defective memory (my wife's diagnosis). B/2/77 was at Sedgewick at the time (spring or summer 1969), under a captain named Mayhew. I gave them 4 or 5 months and got sent over to the Hounds A/2/27. The men there kept calling me "Killer" and I thought it was after a character in Beetle Bailey. Turns out, "Killer" was the SOI-SSI name for one of their FOs a year earlier, and the name just stuck. I thought it was great. It was in Aug 68 that I turned my job over to a 2nd Lt named Charles Roberts from Oklahoma and went over to another company with the Hounds. He was killed during a chopper insertion and I had to go back and fill in for him. That's where I witnessed a mutiny. One of the rifle platoons went on strike after a day-long firefight, and refused to go on a night ambush patrol. It was suicide as far as they were concerned. Their platoon leader and company CO got nowhere with them, and it was the BnCO who made a deal with them - a short-range patrol near the FSB. I could go on for hours. I have been writing up a journal of my tour, mainly for my kids to know. I left out the graphic details but left enough for them to understand. While my son was in the Navy, he fell into it with relish and wants me to keep adding to it. I should, while the memory still works. I will send you a copy, if you would like it (MS Word format). It still has gaps, but there is a lot already in it.
Once again, please accept my compliments on the 2/77 web site. It is good looking and easy to use. And yes, stories and anecdotes are just the thing. ---Tom Fisher.