&nbsp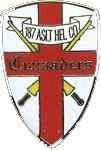 &nbsp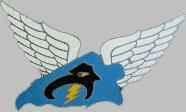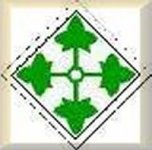 Born on:September 30, 1997

---
These are the guys who got us there...the guys who were protecting the guys who got us there and us! They are also the first guys on the scene when we needed a lot of area "Hosed Down" by a "Fire Team" really FAST!. The first guys asked to "Come and get us!" when it was too hot for the normal "Dustoff" crews and lickety - Split fly us to 12th Evac. for some of that famous Life Saving Surgery. 12th Evac. is definitely gonna get an honors page too. I am personally convinced that in at least one action...I owe these guys my Life! There are links to their Awesome Page here...So be sure to stop in and visit them and say howdy! They love it when "Comp'ny" drops in to visit!

---

---

Below is a great shot of "The Crusaders"...At the "Job Site"...Their page has awesome pics of these brave men getting their well deserved rest "At the Office"

---

This mean looking "Sonny Beech" below is of course...one of the guys who flies round and round up there if necessary to make sure cover/support is instantaneous if needed that fast.




So...Thanks Much guys...You are the BEST!!