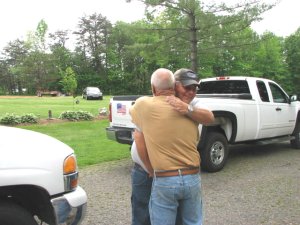 Curt and Dusty. Curt in the hat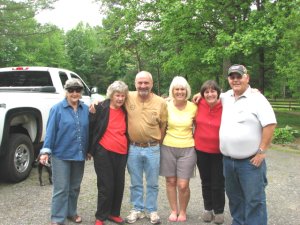 Dusty,Wife and the Corbin Group
L. - R. - Thom's Sister Dot, Thom's Mom
Dusty Lowe, Dusty's Wife Janie, Thom's Sister Flossie, and Curtis, Thom's Brother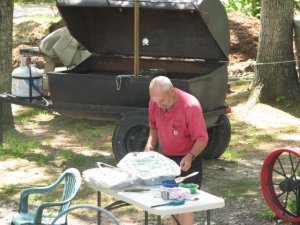 This is Dusty pulling Kp to serve his loved ones a BIG FINE MEAL. GOD BLESS YA, DUSTY,AND THOSE LOVED ONES N YOUR
EXTENDED FAMILY YOU SERVED.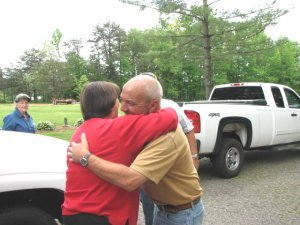 Thom's sister and Dusty gettin some 'Love'
rooted in their mutual love for Thom.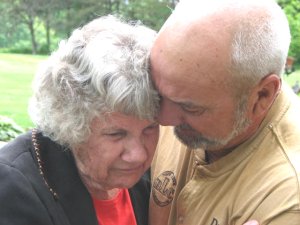 Thom's Mom and Dusty getting that "Priceless"
Hug. This is what the Associations and the websites are about, Troops!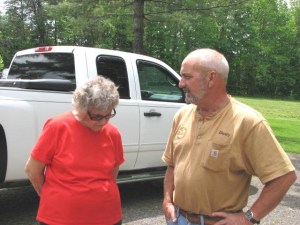 This is Dusty and Thom's Mom gettin a hug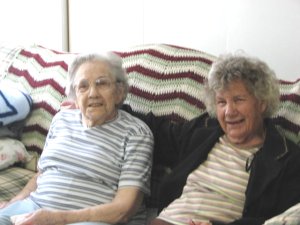 This is both Dusty's and Thom's Moms meeting up. Major Impact
on their lives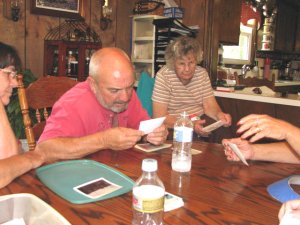 Dusty is sharing pics of FSB BURT
With some of the Group