Born on:
September 30, 1997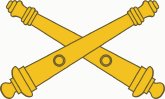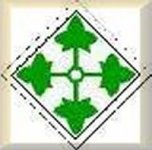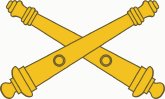 ---
YOU ARE VISITOR NUMBER
SINCE 8:18 AM PACIFIC TIME 12/27/06
---
|ENTER MAIN PAGE WARNING - CAN BE GRAPHIC SOMETIMES!|
---
CHRISTMAS & NEW YEARS-2006
The Veterans of the VIETNAM 2/77 Field Artillery (105T)
wish ALL Veterans of ALL Services, their families and other loved ones and friends -
MERRY CHRISTMAS & HAPPY NEW YEAR-2006
---
WELCOME HOME TO THE NEW 2/77FA (155SP)
---
A little humor to lighten up what can be a hard season for some
And thanks to my Sister, Christi for these humors she sent!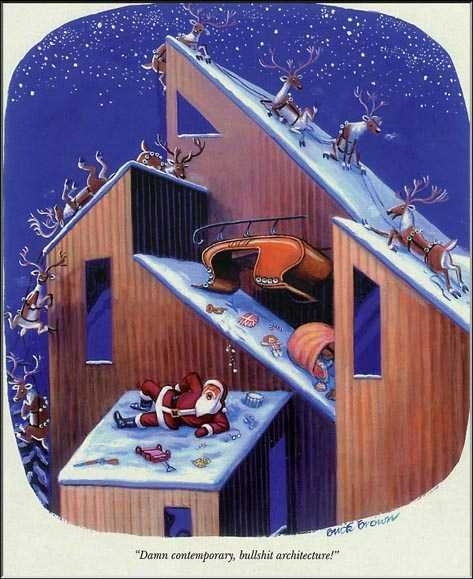 ---
A DIFFERENT CHRISTMAS POEM
The embers glowed softly, and in their dim light,
I gazed round the room and I cherished the sight.
My wife was asleep, her head on my chest,
My daughter beside me, angelic in rest.
Outside the snow fell, a blanket of white,
Transforming the yard to a winter delight.
The sparkling lights in the tree I believe,
Completed the magic that was Christmas Eve.
My eyelids were heavy, my breathing was deep,
Secure and surrounded by love I would sleep.
In perfect contentment, or so it would seem,
So I slumbered, perhaps I started to dream.

The sound wasn't loud, and it wasn't too near,
But I opened my eyes when it tickled my ear.
Perhaps just a cough, I didn't quite know, Then the
sure sound of footsteps outside in the snow.
My soul gave a tremble, I struggled to hear,
And I crept to the door just to see who was near.
Standing out in the cold and the dark of the night,
A lone figure stood, his face weary and tight.

A soldier, I puzzled, some twenty years old,
Perhaps a Marine, huddled here in the cold.
Alone in the dark, he looked up and smiled,
Standing watch over me, and my wife and my child.
"What are you doing?" I asked without fear,
"Come in this moment, it's freezing out here!
Put down your pack, brush the snow from your sleeve,
You should be at home on a cold Christmas Eve!"

For barely a moment I saw his eyes shift,
Away from the cold and the snow blown in drifts..
To the window that danced with a warm fire's light
Then he sighed and he said "Its really all right,
I'm out here by choice. I'm here every night."
"It's my duty to stand at the front of the line,
That separates you from the darkest of times.
No one had to ask or beg or implore me,
I'm proud to stand here like my fathers before me.
My Gramps died at 'Pearl on a day in December,"
Then he sighed, "That's a Christmas 'Gram always remembers."
My dad stood his watch in the jungles of 'Nam',
And now it is my turn and so, here I am.
I've not seen my own son in more than a while,
But my wife sends me pictures, he's sure got her smile.

Then he bent and he carefully pulled from his bag,
The red, white, and blue... an American flag.
I can live through the cold and the being alone,
Away from my family, my house and my home.
I can stand at my post through the rain and the sleet,
I can sleep in a foxhole with little to eat.
I can carry the weight of killing another,
Or lay down my life with my sister and brother..
Who stand at the front against any and all,
To ensure for all time that this flag will not fall."

"So go back inside," he said, "harbor no fright,
Your family is waiting and I'll be all right."
"But isn't there something I can do, at the least,
"Give you money," I asked, "or prepare you a feast?
It seems all too little for all that you've done,
For being away from your wife and your son."
Then his eye welled a tear that held no regret,
"Just tell us you love us, and never forget.
To fight for our rights back at home while we're gone,
To stand your own watch, no matter how long.
For when we come home, either standing or dead,
To know you remember we fought and we bled.
Is payment enough, and with that we will trust,
That we mattered to you as you mattered to us."


---



The link below shows how one man helps honor our veterans in a really awesome way. It shows Arlington Cemetery around Christmas time, A generous man donates 5,000 wreaths,shipping and all. Then volunteers help put them on. Helps our Brothers in Arms who STILL LIVE - IN OUR HEARTS - Dress up for Christmas a little! Awesomely KOOL, Huh??

And here is the poem, or epitaph if you will - that goes with the awesome picture below:

Rest easy, sleep well my brothers.
Know the line has held, your job is done.
Rest easy, sleep well.
Others have taken up where you fell, the line has held.
Peace, peace, and farewell...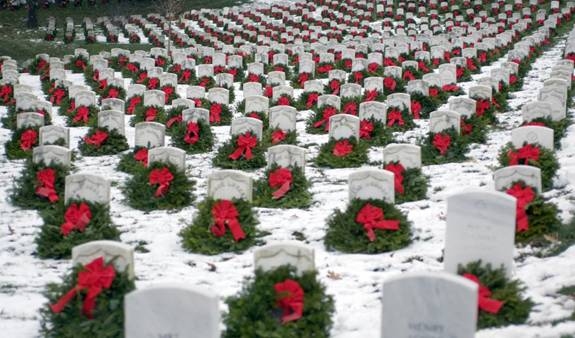 From a personal perspective, as a Vietnam veteran, I feel the best ways to honor all our veterans are to understand, support and help them. Some ways others do it, and food for thought on it are below:
The link below offers a FREE Seminar on History for Healing and writing - geared for those with PTSD who might wish to write, either to sell, or learn to deal with it gooder, or both. There is also a great selection of Historical Fiction based books from different wars, which are accurately researched, and will help understanding on BOTH sides of the aisle.
Additionally, there are lots of free things to help out. Articles, and links to other articles and sites, etc. They are written by someone who knows first hand how it is to watch the suffering and isolation of loved ones who returned from war and live the horrors everyday, while shutting out those who might be able to at least lessen the pain, once understanding is achieved. Her name is Remy Benoit and the graphic below will take you to her site and welcome you home if you are a veteran. If not, it will help you find information about how to understand and in so doing, start to help your veteran or veterans.
There are also Synopses of all of her books in our "BROTHERS in ARMS" section of this page, and links on how to purchase them if you feel you or someone you know would like to or benefit from doing so.

Or, if it is more to your liking - I will briefly explain how I am working on right now to help our veterans. Below is an edited e-mail I sent to the Governor of my state, Arizona...explaining to her how the present VA Service-Connected Disability Compensation Scale is
In my observation and opinion -
Unequal, Unfair and possibly Descriminatory to those service connected veterans who are ranked below 100%.
If you go to the VA Benefits site, you will find that veterans rated at 100% are compensated at $2207.00/Month. That is for a single veteran with no dependents.
The same single veteran/no dependents - rated at 50% (as an example)- is NOT compensated at 50% of $2207.00...but at $690.00 - which is in FACT....less than ONE THIRD of the amount of compensation for 100%
UNEQUAL?
UNFAIR?
COSTLY TO STATE AND LOCAL GOVERNMENTS?
POSSIBLY HARMFUL TO THE DIGNITY OF THE VETERANS UNDER 100%?
COSTLY TO LOCAL FOOD BANKS?
COSTLY TO UTILITY COMPANIES?
DO YOU AS A VETERAN CARE ABOUT EQUAL TREATMENT FOR ALL VETERANS?
OF COURSE!
AN EMAIL TO YOUR FRIENDS, RELATIVES, SONS, DAUGHTERS, AND/OR THEIR COMMANDERS IF THEY ARE MILITARY - THEY COULD END UP DISABLED, TOO - YOUR GOVERNORS, VA, CONGRESS, SENATE,VFW,DAV,AMLEGION,NEWS STATIONS,MAGAZINES,CELEBRITIES WHO CARE ABOUT AND HELP VETERANS, ETC. ANYWHERE YOU CAN THINK OF TO MAKE THEM AWARE OF THIS SITUATION AND THE FACT THAT IT SHOULD BE CORRECTED ON A BIG ENOUGH SCALE, JUST MIGHT EVENTUALLY DO THE JOB!
Don't mean to seem like I are hollering at you, just emphasizing the kinds of things that the Government is doing for whatever reasons...and for reasons mostly of the public not knowing...and thinking they are taking such good care of veterans....we as veterans, and citizens who care about our veterans and support them...could do just that ...in a FREE and meaningful way.
AND Last but not least .... this is only food for thought. This is our website, and most of us believe in God in one way or another, so I can say God anytime I wanna. so as an example, I have taken liberty to post the third proofing and editing of the e-mail I wrote to my governor and am sending to the governor of every state as I can...and

GOD BLESS AMERICA! GOD BLESS ALL HER VETERANS NOT ONLY ON VETERAN'S DAY, BUT ALWAYS!
---
Third Edit – I think -

Honorable Governor:


As a Vietnam veteran, I know of one veteran's benefit that is deserved and neither you or anyone else has fought for it, especially in Congress, where such things are decided.

I suspected, however that it was just over-sight. I didn't really notice it myself for years. Then, when I did, I tried to rationalize if from a "Put yourself in their shoes" perspective, but to date, I can't really come up with any plausible explanation why such a glaring, unfair discrepancy exists and has not been noticed, or addressed,but allowed to continue as part of apparently the "Status Quo."

So, as I read your statement in the voter's information I received, I thought it might help me decide after seeing your debate with the other candidates..how to cast my independent/swing vote. I do know one thing for sure, though. It is not but can be a very explosive issue, and if properly addressed, for the good of ALL Veterans, especially those younger ones in what some of us Vietnam types call "The new batch" it can be very helpful to them and you. Because it is something not only you, but the Governor of each and every state in this union should be aware of, considering the thousands upon thousands of dollars it costs Arizona and the other states,to take up the slack where Congress either dropped the ball, or slipped a "Quickie" in on you and the other 49 Govern